Fundraising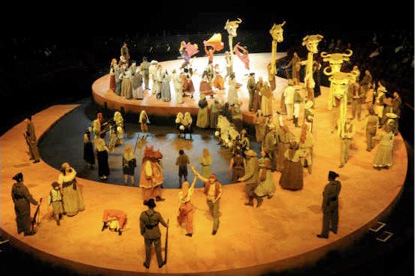 Carmen, February and March 2013 - Royal Albert Hall corporate entertainment available for our sponsors
Funding for all Capital Arts activities, except the Opera Minor Education Outreach Scheme, comes from tuition fees, professional engagements, CD sales and corporate sponsorship.
Corporate Sponsorship £500 minimum per annum
Corporate sponsorship with our partners has seen such amazing benefits for the Capital Arts children and for the businesses involved. Firms have a high profile performing arts group available for their functions and, through Capital Arts, businesses and clients have an involvement with various prestigious performing arts events in London. A tax receipt for the entire donation is issued in March for the prior year's contributions.
Align your firm to one of the most successful children's performing arts groups in the country.
Join the Capital Arts Children's Choir at its many professional engagements.
Take advantage of corporate entertainment at major concert halls and theatres to entertain your clients.
Use the choir for your business and social functions
If you would like to offer your support to Capital Arts through your business please click the following link: sponsors@capitalarts.org.uk
Funding for the Opera Minor Education Outreach Scheme
Funding for the Education Outreach Scheme is project lead and independently audited. Each project is costed and funds are raised from council grants, government grants and sponsorship. Most recently a grant from Welwyn Hatfield Council gave an opportunity for nearly 300 children from Welwyn and Hatfield primary schools to record 'Gloria In Londinium' for the Olympics Arts project at the Abbey Road Studios, and currently a grant from Hertsmere Borough Council is giving a chance for 50 children from Hertsmere to take part in a production of 'Doomwatch Castle' at the Bull Theatre, Barnet.