Kathleen Shanks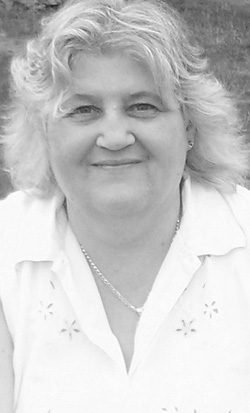 CAPITAL ARTS PROPRIETOR AND DIRECTOR: KATHLEEN SHANKS
Kathleen was educated at the Wyggeston Girls' Grammar School, Leicester, where, at the age of 14, she won the Elizabeth Henderson scholarship to study music as a Junior Exhibitioner at the Guildhall School of Music & Drama, London. She furthered her studies at Birmingham University & Royal Conservatoire of Music, returning to the Guildhall for postgraduate study in composition and orchestration. Her instruments are flute, violin and piano.
Her early career was spent as a freelance solo flautist and orchestral player with Orchestra Da Camera and Birmingham Royal Ballet.
Moving to London Kathleen was appointed Director of Music at Mount Grace School, Potters Bar, teaching to 'A' level and Oxbridge. Whilst at Mount Grace she founded 'Sing Loud For Africa', a music project which involved all the local schools. 'Sing Loud For Africa' ran for five years culminating in a concert at the Queen Elizabeth Hall, South Bank Centre. The project won the Princess Anne Award for 'Save The Children'. HRH Princess Anne presented the award at Sandringham. Mount Grace School granted Kathleen a two year part-time paid sabbatical to study composition at the Guildhall School of Music and Drama.
Whilst at Mount Grace Kathleen was invited by Music Adviser, Robert Pepper, to train the Mid-Herts Woodwind Ensemble. The group won numerous music festival trophies and reached the final of the Music for Youth National Festival at the Royal Festival Hall.
Following the momentum of 'Sing Loud For Africa', and to continue her performing arts work in Hertfordshire, Kathleen founded the Capital Arts Theatre School, where over 200 children were trained in music, dance and drama. Two years in, the younger choir children won the BBC/Andrew Lloyd Webber competition to perform the children's chorus in the hit musical 'Joseph and the Amazing Technicolor Dreamcoat' at the London Palladium. The children recorded the 'Joseph' cast album and performed at a Royal Variety Show at the Dominium Theatre. The children also recorded 'Any Dream Will Do' with Jason Donovan. The song stayed top of the charts for 15 weeks.
From these early days the Capital Arts Children's Choir now has an international reputation and is regarded as one of the finest children's choirs in the country, with an unequalled biography of professional performances. In 2021 the Capital Arts Children's Choir celebrates thirty years of success.
Leaving education to return to freelance music, Kathleen's time is now divided between her Music Director work, composing and writing. She writes for a number of music publications and her compositions are published by the American publishing house Hal Leonard Corp. Her song 'Gloria In Londinium' was commissioned for the London 2012 Olympics and was broadcast world-wide on television. With its rousing chorus 'Invictus, Invicta', the song featured at the first Prince Harry Invictus Games in 2014.
Kathleen has worked as a music consultant for major record labels Decca and Sony BMG. She arranged music for the film 'Assassin's Creed' for Twentieth Century Fox, starring Jeremy Irons and Michael Fassbender. 
As a Music Director, Kathleen has specialised in opera and musicals. She has trained choruses for West End Shows for a number of production companies including the Really Useful Group (Andrew Lloyd Webber), Cameron Mackintosh Ltd and Bill Kenwright Ltd. She has trained children's choruses for the main opera houses in London as well as major classical choral works for London choirs and orchestras.
Kathleen has conducted at all the major London concert halls for Raymond Gubbay's 'Glory of Christmas' concerts. She has performed before royalty on a number of occasions and for state leaders at Chequers and 10, Downing Street. Kathleen's New York performances are sponsored by Laurice Rahmé, founder of Bond No9 perfume. 
Kathleen is the founder, creative director and proprietor of Capital Arts, a Covent Garden based performing arts company.
Capital Arts Children's Choir


Angelic Voices




London Cantamusica




Opera Capital Arts




London Youth Music Theatre




Opera Minor Education Outreach Scheme
MUSIC CONSULTANCY WORK
Decca Records:
Kirsty Bertarelli, Tom Nichols (Producer)

Sony BMG:
Angelis & Paul Potts, Simon Cowell (Producer)

Twentieth Century Fox:
Assassin's Creed film, Justin Kurzel (Director)
CHILDREN'S MUSIC DIRECTOR & RÉPÉTITEUR - OPERA
2002 Pagliacci & Cavalleria Rusticana:
Martin Duncan (Director) Brad Cohen (Musical Director) Raymond Gubbay Ltd

2003 Madame Butterfly:
David Freeman (Director) Peter Robinson (Musical Director) Raymond Gubbay Ltd

2004 La Bohème:
Francesca Zambello (Director) David Parry (Musical Director) Arthur Pita (Choreographer) Raymond Gubbay Ltd

2005 Carmen:
David Freeman (Director) Peter Robinson (Musical Director) Robert North (Choreographer) Raymond Gubbay Ltd

2006 La Bohème:
Francesca Zambello (Director) David Parry (Musical Director) Arthur Pita (Choreographer) Raymond Gubbay Ltd

2006 Show Boat:
Francesca Zambello (Director) David Charles Abell (Musical Director) Arthur Pita (Choreographer) Raymond Gubbay Ltd

2006 Carmen:
Francesca Zambello (Director) Antonio Pappano (Musical Director) Arthur Pita (Choreographer) Royal Opera House

2007 Madame Butterfly:
David Freeman (Director) Peter Robinson (Musical Director) Raymond Gubbay Ltd

2008 Tosca:
David Freeman (Director) Peter Robinson (Musical Director) Raymond Gubbay Ltd

2008 Tosca:
Stephen Barlow (Director) Phillip Thomas (Musical Director) Opera Holland Park

2009 Carmen:
David Freeman (Director) Peter Robinson (Musical Director) Robert North (Choreographer) Raymond Gubbay Ltd

2009 La Bohème:
Elaine Kidd (Director) Robert Dean (Musical Director) Opera Holland Park

2010 Carmen:
David Freeman (Director) Gareth Hancock (Musical Director) Robert North (Choreographer) Raymond Gubbay Ltd

2010 Carmen:
Jonathan Munby (Director)  Matthew Willis (Conductor) Opera Holland Park

2013 Pagliacci & Cavalleria Rusticana:
Stephen Barlow (Director) Stuart Stratford (Musical Director) Opera Holland Park

2014 La Bohème:
Francesca Zambello (Director) Oliver Gooch (Musical Director) Arthur Pita (Choreographer) Raymond Gubbay Ltd

2014 Turn of the Screw:
Stephen Barlow (Director) Stuart Stratford (Musical Director) Opera Holland Park

2015 Amahl And The Night Visitors:
Pedro Ribeiro (Director) Oliver Gooch (Musical Director) Philip Joel (Choreographer) Opera Capital Arts

2015 Madam Butterfly:
David Freeman (Director) Oliver Gooch (Musical Director) Raymond Gubbay Ltd

2016 Noyes Fludde:
Imogen Smalley & Jamie Neale (Co-Directors) Oliver Gooch (Musical Director) Opera Capital Arts

2016 La Bohème:
Stephen Barlow (Director) Matthew Waldren (Musical Director) Opera Holland Park

2019 Mefistofele
Matthew Scott Rogers (conductor) Chelsea Opera Group

CHILDREN'S MUSIC DIRECTOR & RÉPÉTITEUR - MUSICALS
Joseph And The Amazing Technicolor Dreamcoat:
Steven Pimlott (Director) Michael Dixon (Musical Director) Anthony Van Laast (Choreographer) Really Useful Group

Les Misérables:
Trevor Nunn (Original Director) Cameron Mackintosh Ltd

Oliver:
Sam Mendes (Director) Martin Koch (Musical Director) Matthew Bourne (Choreographer) Cameron Mackintosh Ltd

Joseph And The Amazing Technicolor Dreamcoat:
Bill Kenwright (Director) David Steadman (Musical Director) Henry Metcalfe (Choreographer) Bill Kenwright Ltd New London Theatre & UK Tour

Whistle Down The Wind:
Bill Kenwright (Director) David Steadman (Musical Director) Bill Kenwright Ltd

Sound Of Music:
Jeremy Sams (Director) Andrew Lloyd Webber and David Ian

Matilda:
Tim Minchin (Director) Royal Shakespeare Company

Finding Neverland:
Rob Ashford (Director) Harvey Weinstein
CHILDREN'S MUSIC DIRECTOR - FILM & TELEVISION
Morse:
John Madden (Director) Zenith Productions ITV

Murder In Suburbia series 1:
Mel Northcliffe (Director) Carlton TV

Murder In Suburbia series 2:
Mel Northcliffe (Director) Granada TV

Children In Need:
BBC

Children's Royal Variety Performance:
Dominion Theatre BBC

Royal Variety Performance:
London Palladium ITV

Jim, Jam & Sunny:
Michael Towner (Director) Wish Films

Assassin's Creed:
Justin Kurzel (Director) Twentieth Century Fox
CHILDREN'S MUSIC DIRECTOR - RECORDINGS
Ghosts Of Christmas Past:
Kirsty Bertarelli Decca Records

O Holy Night:
Paul Potts Sony BMG
CHILDREN'S MUSIC DIRECTOR - CONCERTS
Carmina Burana:
Andrew Greenwood (Conductor) Royal Philharmonic Orchestra Raymond Gubbay Ltd

Berlioz Te Deum:
David Hill (Conductor) Bach Choir Philharmonia Orchestra

Carmina Burana:
Owen Arwel Hughes (Conductor) Leicester Philharmonic Choir BBC Concert Orchestra BBC Radio 2

Berlioz Te Deum:
Andrew Constantine (Conductor) Leicester Philharmonic Choir

Mahler 8th Symphony:
Simon Rattle (Conductor) BBC Proms

Berlioz Te Deum:
Ivor Setterfield (Conductor) Barts Choir

Snowman & The Bear:
Howard Blake (Conductor) London Concert Orchestra Birmingham Symphony Hall & Barbican Centre
St Nicholas:
Harry Bedford (Conductor) North Herts Guild of Singers
Over 20 Christmas concerts for Raymond Gubbay Ltd at the Royal Albert Hall, Royal Festival Hall, Barbican Centre
COMPOSER
Commissioned Choral Compositions:
Song Of Mary cantata
Gloria In Londinium
Hail King Richard

Choral
SATB Songs
The Lord's Prayer
Christus Natus Est
Hallelujah He Is Born

Songs For Upper Voices
Soul Of A Child
Christus Natus Est
Magnificat

Songs for Children
Comic Creatures
Florence The Flea
Horatio The Hedgehog
Sebastian The Snail

Musicals
Doomwatch Castle

Instrumental          
Celtic Suite for flute, oboe & bassoon
By Quiet Water for oboe & harp
Reflections for clarinet and piano
 
'Head In The Cloud' Sound Designs for TV  
              Blue Earth Rises

WRITER

A Gnome Is Just For Christmas play with incidental music
A Gnome Is Just For Christmas book

INSTRUMENTALIST
Professional flautist: solo and chamber work, Orchestra De Camera, Orchestra of the Birmingham Royal Ballet

TEACHER
Qualified and experienced teacher: Director of Music at a state secondary school teaching to A level and Oxbridge entrance.

Orchestral conductor and teacher: Mid-Herts Music Centre